1. Our name says it all. We're professional flooring consultants that know flooring. Whether you're looking for the latest and most advanced materials, or something tried and true, we can help you find the perfect flooring choice for you.
2. We have over 26 years of experience right here in Colorado. So we know and understand what Coloradans demand in flooring options. If you're looking to warm a basement family room during the cold winter months, we can offer suggestions. If you want a sophisticated look for your kitchen, we can show you many styles. Just ask.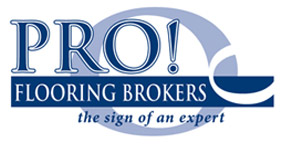 3. Only half of the Pro! Flooring experience is looking through our selection. The other half is about design. Come in and talk to one of our design consultants who will offer you suggestions on turning your room into one you will love for years to come.
4. Choose your showroom. Would you like us to come to you so you can see a variety of samples in place? We can do that. Would you prefer to come into our showroom and see endless options? We can do that too. The choice is yours.
5. If you are looking for top brands for your home, we have you covered. We carry brands like Waverly, Laura Ashley and Mohawk to name but a few.
6. Have a commercial location that needs an update? We can help you out with that as well. We know the most important thing about commercial flooring is wearability, so we'll help you assess the right choices for you.
7. Our buyers shop the world for our selections, so when you come in and visit our showroom, you're guaranteed to have the latest styles and color choices at your fingertips.
8. While our showroom is locally owned and operated for over 25 years, we are a part of a network with over 3,000 locations nationwide. What that means to you is you get the customer service of a locally owned company, combined with the purchasing power for highest quality, lowest price options around.
9. We offer options for everyone. Want a fully custom design, layout and installation process? We can do that. Or are you looking for a do it yourself project? We can help you out with that too. Just let us know your ideas and we'll show you the best options for you.
10. Free timely estimates. Full product warranties. A full one year guarantee on all workmanship provided by Pro! Flooring. These are just a few of the benefits you'll receive by working with us.
Stop by today; we're looking forward to working with you on your next flooring project.
For all of your Denver Hardwood Flooring needs visit our site today.