If you have hardwood floors, you know the importance of having area rugs for protection.
Yet when you head out to buy an area rug, do you do so with a bit of trepidation? Do you buy one hoping it looks great? Or do you have a plan for how it will impact your overall design?
While there are many ways you can decorate with area rugs, here are a few rules we share with our customers to help them make an informed decision when selecting their final choices.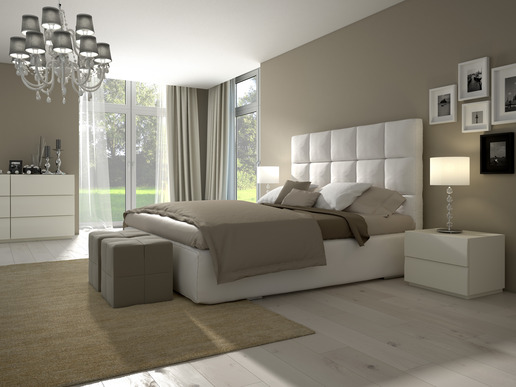 Rule #1 Front legs on the rug, back legs off. When it comes to size, it can be a tough decision on how much of your living space to cover. You don't want it to be big enough to take over your entire room; instead it should accent your furniture. Keep area rugs large enough that the front legs of your furniture are on the rug, back legs are off, and you'll create a room with a good sense of proportion.
Rule #2 Keep all legs on the rug. Like uniformity? Then consider choosing a rug that's large enough to allow all legs or your furniture to be placed on the rug. Make sure you lay out your room in advance and measure the size needed to have plenty of space to work with.
Rule #3 No legs on the rug. This rule works great when you're looking to add a pop of color or pattern into your room. By using a smaller rug between your furniture, it will emphasize the rug and put it more on display.
Rule #4 The 18 inch rule. This has been an industry standard for years. If you have an enclosed room, a piano room or a dressing room perhaps, having a rug perfect proportioned to fit in the room with 18 inches of bare space between thr wall and the rug edge will provide you with a sophisticated look and feel.
Rule #5 Extend the rug 12 to 18 inches around the bed. Just because you love hardwoods doesn't mean you like feeling them under your feet as you get out on a cold winter morning. An area rug not only adds warmth, it adds style as well. Make sure your area rug provides you with a generous flow around the bed – 12 to 18 inches will do the job.
Rule #6 Extend the rug 24 inches around the table. With any dining room, you want elegance as well as usability. A chair that sits half off the rug and half on is never comfortable. Make sure your rug is at least 24 inches extended beyond the table itself, and you'll provide each guest with a comfortable sitting experience no matter how close or far away they are from the table.
Rule #7 Cover the walking area. Hardwoods make a grand entrance. But they are also the most used area in your home. In entry ways and hallways, make sure you choose an area rug the perfect size for the main walking area to protect from dirt and scratches.
Rule #8 Combine rugs. Have a large open area in your home? Why not break it down into intimate settings? By combining furniture and rugs in separate areas, you can make each area have a specific interest, while using color and patterns to tie it all together.
For all of your Denver Hardwood Flooring needs visit our site today.