Glass tiles are becoming popular in a variety of areas inside the home and commercial locations. Homes and commercial businesses use them in places such as bathrooms, spas, showers or even as murals for decorative purposes.
If you are considering using glass tiles in your home or commercial business, there are a few things you should know before you buy.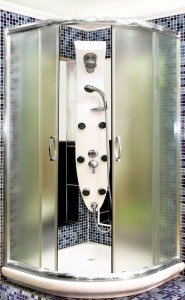 1.    Each batch of glass tiles can contain a variation in color. This is important to remember when you are ordering your tiles based on a sample; the colors will probably not be the same.
2.    Glass tiles are heat and fire proof, as well as UV and moisture resistant. This makes them the perfect choice to use in places of high moisture or temperature change, such as outdoors or in a bathroom.
3.    The area that the glass tiles are going to adhere to should be smooth, free of residue and dry in order for the tiles to stick the best.
4.    Before you get your glass tiles wet, you should wait a minimum of 20 days. This includes when it is installed in areas such as pools, showers or bathtubs.
5.    Cleaning glass tiles is very simple and can typically be accomplished with warm water and a soft cloth. If you have limestone buildup in areas such as bathtubs or spas, you can use a mixture of water and hydrochloric acid to clean your tiles.
6.    Glass tile is very durable. Because it is very easy to care for, most homes are able to keep their glass tiles in good shape for the life of the home.
7.    Glass tile can be used as flooring, but slipping needs to be taken into consideration. The best choice to make when it comes to installing glass tiles for a floor is to discuss it with the retailer or manufacturer to determine its safety.
8.    Glass tiles are very moisture resistant, which makes them a very popular choice to give outdoor areas, especially pools and hot tubs, a new look without the risk of mold and mildew.
For all of your Denver Hardwood Flooring needs visit our site today.