If you have hardwood floors that need protection in high-traffic areas, carpet runners may be the solution. Carpet runners are small rugs that easily installed, easily removed, and provide an ample amount of protection. They create a thin barrier between your expensive flooring and the high volume of foot traffic. When choosing a carpet runner for your home, keep the following in mind.
If you are using a runner in a common area, try to find one that has muted colors. You do not want the runner to be the center of attention. Rather, you want it to blend in with and complement your existing décor.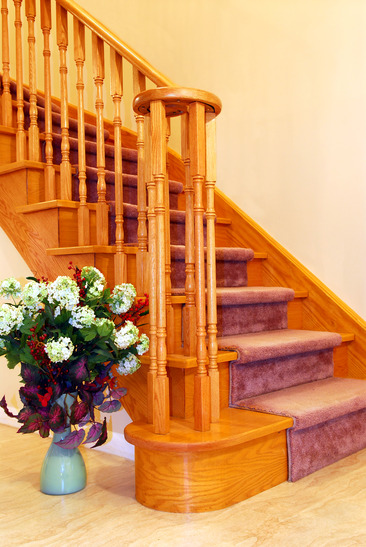 Carpet runners for stairways are likely to cost more than other runners. This is because they often have to be cut to fit the exact specifications of your stairway. These runners must also be installed by professionals to ensure that they do not slip and slide. Failure to have stairway runners installed properly can lead to serious accidents.
Runners for hallways can be purchased in a variety of colors. For instance, if your hallways seem somewhat dark, a bright carpet runner can make it seem brighter and more appealing to the eye. Hallway runners are ideal for muffling footsteps near bedroom doorways and providing warm between bare feet and cold floors.
Oriental runners are another choice of carpet runner. However, these are not your traditional runners designed to be used in traditional ways. These are elaborate runners that feature intricate designs and details. These are often considered works of art because they are made by hand.
Once you have the appropriate carpet runners installed in the right places inside your home, you will no longer have to worry about the safety of your flooring. You can have the beauty of hardwood, marble and other expensive flooring – and still have the peace of mind that comes with knowing it is protected in the areas where it needs protection the most.
For all of your Denver Hardwood Flooring needs visit our site today.