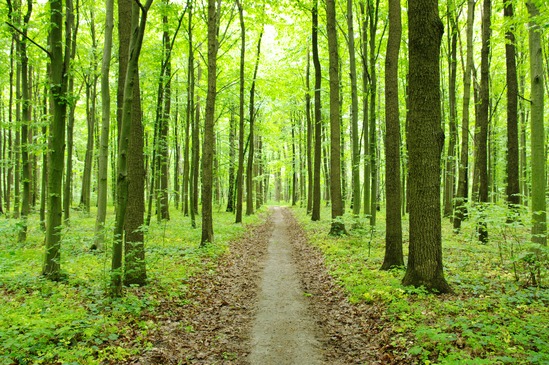 Hardwood flooring can add elegance and charm to your room.  Many of the lighter tones come from domestic options like Oak, Birch, and Ash.  While these are beautiful options, if you are going for a more sophisticated, luxurious look you might want to consider something a bit more exotic.  After all, who doesn't like the sense of high class sophistication that comes from telling your guests your floors are from abroad?  If you are considering exotic hardwood floors for your flooring needs, here are a few of the options available to you.
Brazilian Cherry – Who hasn't heard of this luxurious and exotic flooring option?  Brazilian Cherry is one of the most popular exotic flooring options.  With its extreme variations in color, and its excellent Janka Hardness Rating, Brazilian Cherry is an excellent hardwood choice.
Santos Mahogany – Santos Mahogany is second only to Brazilian Cherry in its popularity among exotic flooring options.  Mahogany provides an interesting blend of colors and graining, adding interest and elegance to any floor.
Brazilian Walnut – Unlike its domestic counterpart, Brazilian Walnut flooring works well in high traffic areas.  Like the domestic Walnut flooring options, Brazilian Walnut flooring has a beautiful, deep brown tone.  Straight grains interwoven with irregular patterns create a visually stimulating and elegant flooring option.
Tiete Rosewood – Rosewood is known for its delicate pink rose color.  Tiete Rosewood darkens over time gaining a richer red color as it ages.  This process stabilizes approximately three months after installation, allowing the homeowner to have an idea of the deep, rich color they can look forward to for years to come.
Tigerwood – Tigerwood is also commonly known as Bolivian Koa.  This exotic wood got its name from the intense striping in the wood color.  Because of its unique color mixtures and graining, Tigerwood is best presented in larger planks to avoid an overly busy floor.
For all of your Denver Hardwood Flooring needs visit our site today.