The floors in your homes are used for a wide variety of purposes. No longer just to walk on, your floors are used to sit on, play on and even sleep on by overnight guests. You want to make sure that the surface that you spend so much time on is not toxic or harmful to the environment. Today, there is a wide variety of environmentally friendly choices for your new flooring.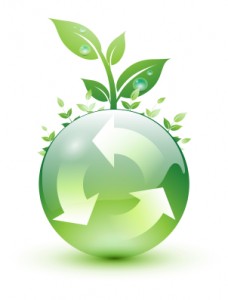 Bamboo
Many alternatives to wood flooring are friendlier to the environment. Bamboo has become a very popular choice due to its natural durability and ease of installation. Bamboo is a renewable resource, growing back around every 5 years as opposed to the thirty or more years that it takes a tree to grow. Bamboo is very easy to take care of and can be installed directly over other floors or over existing sub-flooring.
Cork
For an all-natural alternative to your flooring, look at the benefits of cork. This type of flooring is created from the bark of a cork oak tree. Another renewable resource, cork bark is typically available every 8 years. Cork offers anti-bacterial properties and is very comfortable to stand on for long periods of time. It is easy to install and is popular among do-it-yourself homeowners.
Linoleum
Not your grandmother's linoleum flooring, today you can find a wide variety of beautiful options that are also eco-friendly created from linoleum. This surface is sturdy enough to be used in high traffic areas and yet, beautiful enough to use in any room. Made from a combination of linseed oil and wood powder, linoleum is bound together and sold in solid sheets.
If you have decided to eliminate any toxic or harmful carpeting in your home and replace it with environmentally friendly choices for your flooring, you have many options. If you desire the look of wood, bamboo or cork is a natural, beautiful choice. If you are looking for a more traditional look and love design, linoleum flooring is the perfect choice for your home.
For all of your Denver Hardwood Flooring needs visit our site today.