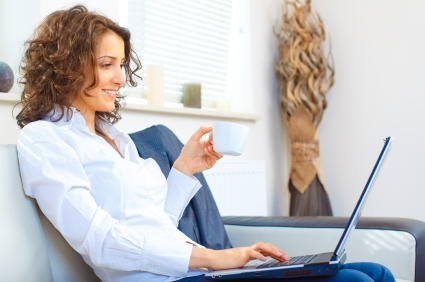 When it comes to flooring, you are well aware of the multitudes of choices available for what you eventually put down.  But have you yet considered the multitudes of choices you have for who will put it down?
Replacing flooring in an existing home or office (or placing it in a new one) is a pricey investment.  It is important to not only look into the qualities of the flooring options you like, but also into the company you will have installing it.
Look for the long term – Past history is a comforting thing for flooring clients.  If a company has been around for a while, they are likely to be good at what they do.  They are also less likely to go out of business and leave you hanging in the middle of a project.
Look for varied knowledge – The more a company can tell you about all the flooring options available, the better.  A company that excels in installing hardwood floors, may not present alternative flooring options that would work better for your particular needs.  If you find a company familiar with all flooring types, they will be able to help you choose the flooring option that will last for years to come.
Look at their product – Not all wood planks are created equal.  On that note, not all flooring types are created equal.  As you are considering a flooring company, take some time to research the quality of the materials they use.
Look at their warranty – Sometimes things go wrong and there is nothing we can do about it.  Before you sign on the dotted line, look into a company's warranty on flooring and labor.
Look at previous work – If you can, try to go to places that the company has installed flooring in.  Talk to previous customers to get a feel for what they think of their floors and their flooring company.
It may seem time consuming, but doing your research now can save you huge headaches and reap great benefits later.
For all of your Denver Hardwood Flooring needs visit our site today.