If you just had new laminate flooring installed or you are looking into getting new laminate flooring, you might be wondering how long your investment will last.  As with any flooring type, there are three factors that greatly impact the overall lifespan of your laminate flooring.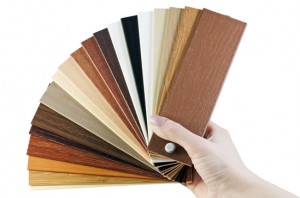 Wear – Wear is the first factor you should consider in calculating how long your flooring might last.  Different rooms have different levels of traffic and therefore wear on the flooring.  Rooms like the kitchen or bathroom have the shortest lifespan for laminate flooring since water can seep between the board and cause them to warp.  High traffic rooms like the living room have a slightly longer lifespan, but since they see constant use, the flooring will wear faster.  Bedrooms have the longest laminate flooring lifespan since they see the least amount of traffic.
Care – The type and quality of care will also drastically impact the lifespan of your laminate flooring.  Regular cleanings will keep the floor in peak performance for longer, since it helps remove dirt, debris, and stains that would otherwise damage the laminate.  Be sure to clean spills quickly to avoid warping or staining of the boards.  Also, follow the manufacturer's suggested methods of cleaning for the best cleaning results and the longest laminate lifespan.
Quality – The quality of a product will always play a large role in the lifespan of that product.  Laminate flooring is no exception.  The better the quality of the flooring material, the longer it will last.
Having said all this, you may still be wondering how long your laminate flooring will last.  While conditions are different in every scenario, laminate of good quality, average wear, and regular care will probably last anywhere from 5 to 10 years.  Laminate in heavy traffic areas, kitchens, or bathrooms could last as little as 2 years.  On the flip side, laminate in bedrooms could last well over ten years.  Remember, low wear, proper care, and good quality will allow you to enjoy your laminate flooring for years to come.
For all of your Denver Hardwood Flooring needs visit our site today.