Vinyl flooring continues to claim a large portion of the flooring market.  Over the years, vinyl flooring has undergone drastic improvements in appearance, quality, and cost; making it a versatile and viable flooring option for any area of your home.  If you are considering vinyl flooring for your next flooring project, here are a few steps for you to consider.
Know your options – Vinyl flooring is a flooring option that provides a great deal of flexibility and variety in your options.  Vinyl flooring is available in three different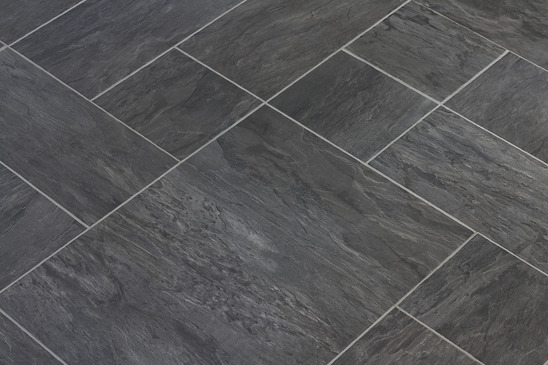 options: sheet, tile, and plank.  Sheet vinyl, as the name would suggest comes in a large sheet for installation (like a linoleum floor).  Tile vinyl is created to mimic the look of tile flooring.  Plank vinyl resembles hardwood flooring in color and shape (long boards).
Consider the look you want – Vinyl flooring provides an excellent, cost effective alternative to many hard flooring options.  The flooring options are designed to mimic other flooring types.  So, if there is a hard floor texture you like, there is likely a vinyl flooring intended to mimic it.
Consider the location – As we have already mentioned, vinyl flooring is available in three different installation options: sheet, tile, and plank.  The layout of the room should definitely be a consideration in choosing your vinyl flooring.  If you room has permanent obstacles like islands, it might be more difficult to install sheet vinyl.  Tile and plank vinyl are easier to install due to their smaller size and ease of adapting.
Enjoy the benefits – Vinyl flooring provides a number of benefits for the user.  The first benefit you will discover is the cost effectiveness.  Vinyl flooring provides the look of more expensive hard floor options at a fraction of the cost.  Of course after the floor has been installed, you will have years to appreciate the durability, ease of cleaning, softer feel on the feet, great look, and so much more!
For all of your Denver Hardwood Flooring needs visit our site today.