Have you watched any of the home buyer shows on television? If so, you've probably noticed the one thing on everyone's wish list … wood/tile floors. It seems as if everyone grimaces at the thought of carpet. But does that mean carpet is dead?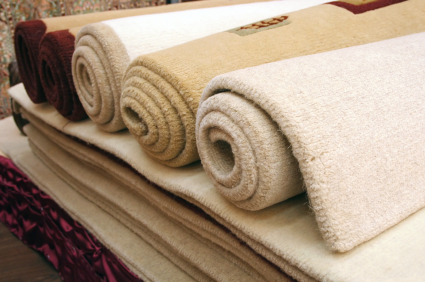 Flooring is one of the most important features of a home. If you are buying a home, the flooring is likely to have a big impact on whether you make an offer. If you are selling a home, the flooring is likely to have a big impact on the number of offers you receive.
While carpet is still a popular flooring choice, it is quickly losing ground to wood, laminate, tile, and stone.
People have a fondness for the sleek, attractive appearance of hard floors, such as floors with wood, tile, laminate, and stone. They appreciate the elegant look offered by these types of floors, and they appreciate the ease of cleaning. Carpeting takes a lot of maintenance – you have to vacuum it on a regular basis, have it steamed and cleaned to remove spots and stains, and over time, it can begin to look quite worn. With wood, tile, and other hard flooring surfaces, they have a longer lifespan and require minimal upkeep.
While hard flooring has its place in a home, it is important to remember that carpeting can still be a great choice. You just have to keep in mind the fact that you get what you pay for – in other words, if you go with carpet, don't go with cheap carpet. Choose a quality carpet that is going to offer durability. There is no need to overspend – but if you spend too little on your carpeting, you will only find yourself replacing it a few years down the road. Talk with your flooring consultant about value. Upgrading the pad, or moving to a berber may extend the life and give you a more durable carpet for the areas you are redoing.
Some people may even say that carpet is dead – but in reality, carpet is still a viable choice in cold climates like Colorado. Remember, you don't have to have the same flooring option in every room. Carpet always feels wonderful as you're stepping out of bed on a winter morning. And it can warm up a cold basement floor. Focus in on what works best for you … and for the room in question.
For all of your Denver Hardwood Flooring needs visit our site today.