If you are looking at replacing older flooring, or placing floors for the first time, you have probably come across a relatively new option in the flooring market: Pergo flooring.  Pergo flooring is a brand of synthetic flooring designed to imitate the look of real wood floors.  Pergo floors are available in a variety of sizes, with the larger planks looking and sounding more like the real wood floors they are striving to emulate.
One obvious benefit of Pergo flooring is the appearance of a timeless flooring option at a fraction of the cost.  Your floors will have the classy appeal of wood without wilting your wallet.  But is a lower cost enough reason to choose Pergo flooring over classical wood floors?  How can you tell if Pergo flooring is the right option for you?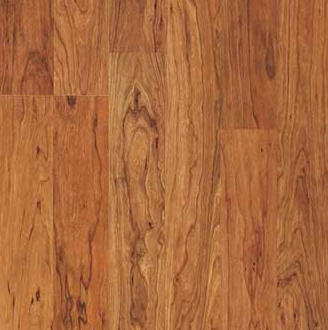 Another key benefit to Pergo flooring is greater durability.  Hardwood floors can be scratched by pet claws or warped by excess water.  Pergo flooring holds up better under the every day wear and tear of households containing small children or pets.
One drawback of Pergo flooring is the very fact that it is synthetic.  While it may look real, Pergo flooring can't quite mimic the feel or sound of true hardwood floor.  This can be a major drawback in certain settings where the real thing is the only thing that matters.
Another drawback of using Pergo flooring rather than true hardwood flooring is the difference in home improvement value.  If you are or soon will be trying to sell your home, real wood floors will have a dramatically greater impact on the value of the home.  Pergo floors still serve as a home improvement (and therefore improve the value of the home) but the improvement is not nearly as drastic as it would be with wood.
So you decide.  What is your situation?  What are your goals for your home?  Is Pergo flooring right for you?
For all of your Denver Hardwood Flooring needs visit our site today.