Wood flooring. Its what the finest homes across Colorado have on display.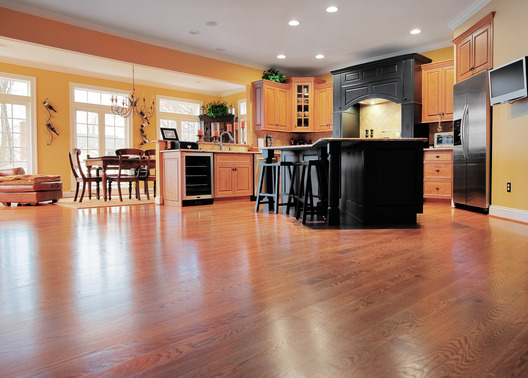 When you're ready to upgrade to wood and change the look and feel of your home throughout, simply deicding on "wood" isn't your stopping point. In fact, its just the beginning.
When it comes to wood, you have two choices: hardwood or laminate.
The flooring in your home is a big investment. You want to invest in flooring that is not only going to be durable and meet your needs, but will also be a beautiful addition to your home. You also have to make sure you choose flooring that fits your budget.
And that's where your decision lies: will you choose laminate or hardwood?
Both have their advantages and disadvantages. Knowing the good and the bad of each type will help you decide which is best for your home.
Hardwood flooring has a longer lifespan than laminate. Good hardwood floors can last 20, 30 years or even longer if you maintain them regularly. If hardwood flooring ever becomes damaged, it can be refinished to give it a brand-new appearance.
Hardwood flooring also adds value to your home. There is something special and elegant about true hardwood floors that cannot be matched by laminate.
Finally, hardwood flooring is a quieter type of flooring than laminate. You will not have to worry about noisy footsteps down your hallway with hardwood flooring.
Laminate flooring is geared toward the DIY homeowner. It can be installed with relative ease on your own – hardwood flooring normally requires professional installation. You will also find that you have more pattern choices with laminate flooring without worrying about the wood type changing colors or patterns over time.
You will also find it much easier to determine how much foot traffic laminate flooring can withstand from the Abrasion Class (AC) rating, which takes the guesswork out of defining durability.
Finally, laminate flooring is more durable when it comes to moisture. Hardwood flooring is not suitable for rooms where the moisture level may be high, such as kitchens or bathrooms, because it is prone to moisture damage. With laminate, you can put that worry to rest.
For all of your Denver Hardwood Flooring needs visit our site today.