Installing hardwood floors is one of the easiest ways to bring beauty and elegance to your home. The appearance of hardwood flooring is unlike any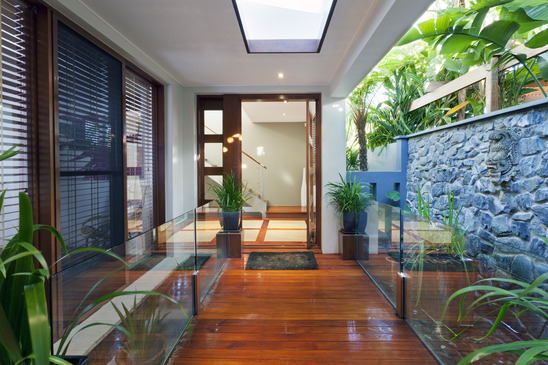 other type of flooring – it just naturally adds an air of sophistication to your home. When you have hardwood floors installed, you want to make sure they look beautiful for many years to come. The following maintenance tips will help you keep your hardwood floors looking like new.
Use floor protectors under all of your furniture. The feet of your furniture will scratch and gouge your beautiful new floors, so make sure you always use protectors to keep your flooring safe from damage.
Avoid mopping. Too much liquid on your hardwood flooring will cause damage, such as the swelling and warping of boards. If you must clean your floor, try dry mopping or using a mop that is just barely damp. Then, immediately dry your floor after to ensure that the moisture is not absorbed into your flooring.
Clean up any spills immediately! The reason for this is the same reason why you should avoid mopping – the liquid will damage the flooring.
Sweep and vacuum your flooring often to remove surface dirt that not only diminishes its luster, but can also damage the flooring.
Use rugs in high-traffic areas to protect the flooring from wear and tear. Rugs will also provide an additional layer of warmth and comfort under foot.
Keep your pet's nails clipped and clean up any accidents immediately. Your pet's nails can scratch your flooring, and their accidents can damage the flooring.
Sand and re-finish your flooring when it starts to look damaged and worn. Yes, this can be a process, but it will be worth it to have floors that look brand new once again.
With the right care and maintenance, your hardwood flooring will bring many years of beauty to your home.
For all of your Denver Hardwood Flooring needs visit our site today.