Changing the flooring in your home is a great way to give it a fresh, new look. Choosing the right flooring can be challenging, especially if you are on a budget. One popular, budget-friendly flooring is vinyl. This type of flooring has various pros and cons that you should weigh before making your final decision.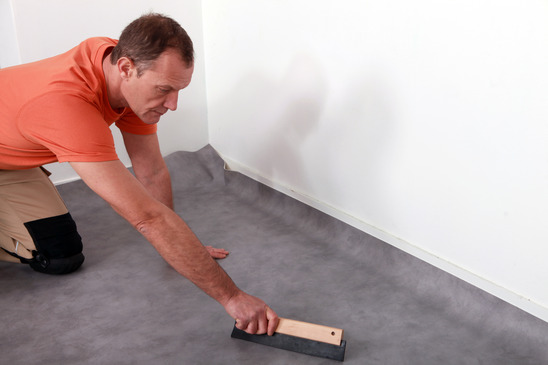 Pros
Cost – the cost of vinyl flooring can be much more affordable than other types of flooring. If you are looking to save money while giving your home a fresh look, vinyl might be the way to go.
Durability – vinyl flooring is a very durable floor. It is designed to withstand plenty of foot traffic.
Comfort – vinyl flooring is a comfortable type of flooring. It has "give" and cushiony support.
Low noise – this type of flooring does not have the noise factor like hardwood floors and other types of flooring.
Style – vinyl comes in a wide assortment of colors and patterns to match your home's décor.
Ease of installation – vinyl flooring is generally much easier to install than other types of flooring. You can choose individual squares of vinyl or sheet vinyl.
Low maintenance – vinyl is one of the easiest floors to maintain. Sweeping and damp mopping are usually sufficient to keep the dirt at bay. You also do not have to worry about moisture damage the way that you have to worry with other types of flooring.
Cons
Lack of warmth – vinyl flooring does not provide the same warmth under foot as carpeting. You may need to invest in throw rugs to keep your toes warm on cold nights.
Tears – vinyl is not made to be resistant to tears, even if it is thick. You will need to use caution when moving furniture or other large, heavy items.
Discoloration – this type of flooring can be subject to discoloration from the sun. You may want to avoid putting it in a room that gets lots of sunlight.
For all of your Denver Hardwood Flooring needs visit our site today.