Planning a remodel project this year? A new kitchen in your future? Remodeling can be one of the most rewarding and fun home projects you'll ever do. It can also be the most stressful. Choosing a contractor is just the start of your tasks. From there you'll be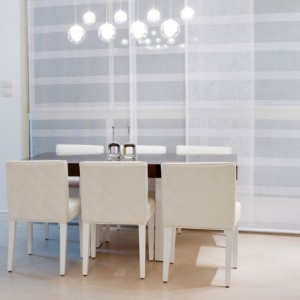 selecting everything from cabinets to cabinet hardware, countertops to appliances. And of course to tie it all together, your flooring choice can add to the overall enjoyment of your room for many years in the future.
Our kitchens are the center hub of our homes. With family members and guests in and out all year long, it's the one floor that will take daily abuse – from shoes with heels to spills of every magnitude. While you may spend hours debating the right color for your cabinets, its your floors that should receive the most amount of attention.
Thanks to the range of flooring materials currently available on the market today, its easy to find the perfect kitchen floor that's both functional and looks great too.
Tile Flooring
Many homeowners choose ceramic tiles for their kitchen flooring because of the range of benefits that comes along with this choice. No other flooring offers you the same amount of color, style and size choices. One of the greatest benefits of ceramic tiles is that they look great in almost any kitchen. Yet they are inexpensive enough to fit into any budget option you may have. They hold up great year after year, and can survive just about anything you do within the confines of your kitchen. Smaller kitchen designs usually stick with smaller tiles to have more flexibility in reaching in to smaller corners; larger kitchen designs typically go with a larger tile. You can even install radiant floor heating underneath to keep your kitchen warm on those cold, winter mornings.
Hardwood Flooring
Nothing beats the look and feel of hardwood flooring. It not only looks great, it holds its value well to … a fact you'll appreciate when it comes time to sell. Despite the concerns about water damage with real wood flooring, its actually more durable than you think. The key is cleaning up messes and spills as quickly as possible. And sealing the wood properly and keeping up with routine maintenance over the years. Hardwood flooring has the added perk of going with just about any choices you'll make in your kitchen. It can complement a traditional kitchen design, or enhance a modern or contemporary style.
Laminate Flooring
As technology offers better solutions, laminate flooring continues to grow in popularity. Laminate flooring is essentially a manmade flooring option – its created to give you the appearance of expensive materials, such as real wood or stone, without the costs or durability risks. It's a way to have a luxurious look on any budget, no matter how big or small. Because the top layer of a laminate is sealed, it preserves the floor from scuffs and other damage. Which means it's the perfect choice for a kitchen that sees a lot of action from morning til night.
For all of your Denver Hardwood Flooring needs visit our site today.