The holiday season is right around the corner and replacing your floors is on the top of your "To Do" list. The arrival of family members, close friends and colleagues in the upcoming months frightens you since you want your home to be in tip-top shape.
So how can you quickly prepare yourself to get a new kitchen floor before your guests arrive?
Research Flooring Types
P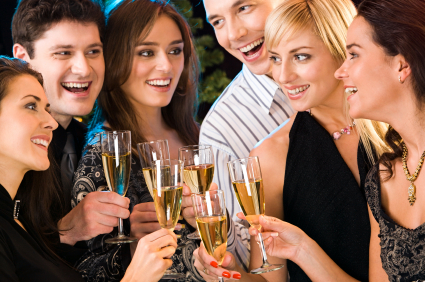 reparation beforehand will be necessary for you to get the kitchen floor of your dreams promptly. Whether you intend to make it a DIY project or hire a contractor, this step of the process will be vital.
While you may already have an idea in mind, if you haven't looked at flooring in a while, a little research can go a long way. There are many options available to you in today's marketplace. Begin online and view all of your options with general pricing per square foot for each material. Consider going through model homes to see what they are using. Then stop by the store and look through an array of options.
Natural wood, laminate, linoleum, tile and natural stone will be amongst your top choices.But even with each of these categories comes a variety of options, styles, sizes and colors. Don't be afraid to stretch a bit from your original expectations. Wood flooring can quickly merge into bamboo or even cork – both with have many benefits in a kitchen environment.
Get Your Kitchen Measured
While it may seem like an easy step to take – just measure the dimensions of the kitchen – there are many aspects to replacing a kitchen floor. For instance, do you have a center island that will have to be removed to remove old flooring, thereby increasing the amount of new flooring you'll need?
While a contractor is in your home measuring for your new kitchen floor, you can also discuss other options. What will you do with thresholds into other rooms? How will you blend two flooring options together? By actually seeing your location, a contractor may have viable options you would never think of in a flooring store.
Visit the Flooring Store
When you're picking out flooring options, rarely will you visit the store for a quick tour and select the perfect choice for you. Instead, plan on spending some time going through your options. You may even wish to take a sample or two home to compare. Make sure the color matches your cabinets. Or the style matches your furnishings.
While you make a new flooring choice every 10, 15 even 20 years or more, the flooring contractor makes decisions several times a day. They can give you advice on what will wear the best, and what most people enjoy the most over time. They can assess your wants and needs and help you make the right decision for you.
Install New Flooring
Ideally, hiring a contractor to do the job will get the job done quicker and ensure it is ready by the Holiday season, especially if the holidays are only a few weeks away. You need to be prompt in your decision, but be concise. Ensure the person being hired is capable of doing the job correctly. Have them send you references ahead of time to ensure quality and efficient work.
For all of your Denver Hardwood Flooring needs visit our site today.