When you are looking for a professional flooring contractor, it is important to proceed with caution. Even though the internet and yellow pages are filled with thousands of available contractors, it does not mean that they are all created equal. Anyone can build a site, claiming to be a reputable installer. But without the proper credentials, you may be taking on a lot of risk. Look for the following qualifications in any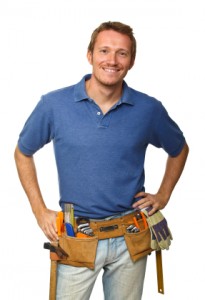 contractor before hiring them.
Referrals
It is always best to start with referrals. Typically, you can trust those that you know to be brutally honest with you regarding the work that someone performed on their home. If you do not know anyone that has had a new floor installed recently, take the time to read the reviews online, both on the contractor's website and on third-party websites, to see what the consensus is regarding the company you are thinking about using.
Contracts
Once you have narrowed your choices down, get written estimates from those companies. Once you have the estimate in writing you can compare all of the estimates and determine which one is the best price and value. With the contract in writing, it also gives you a form of insurance regarding the work that will be done, as well as the prices that will be charged. Remember, price isn't everything. The guarantee of how someone will work with you throughout the process can be worth its weight in gold.
Insurance
Before you hire any contractors, make sure that they carry the proper license and insurance for their field. Accidents happen all of the time. If one happens in your home, doing damage to your home or even the contractor, you do not want to be held responsible. The insurance that the installer carries should cover any accidents, allowing you to keep your costs at bay, as well as have peace of mind.
For all of your Denver Hardwood Flooring needs visit our site today.