The most important aspect to any business environment is first impressions.
What impression do you give in the first few moments of contact with a new client?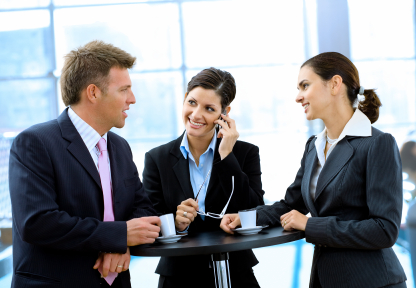 I'm not talking about what you wear or what you say. Instead, I'm talking about what happens when a new client opens the door to your office and walks in. Do they see a rich, luxurious look? Do they feel at home, ready to meet with you?
Or do they question their choices because of the carpets that are anything but clean? Are they fraying around the edges, with worn marks throughout?
First impressions are critical. That's why if you've been ignoring what's underneath – your carpets – now is the time to do something about it.
Depending on your location, you may have a maintenance crew that comes in and performs regular cleaning. Find out how many times per week they vacuum and how many times they perform cleanings. What types of equipment do they use? Are they using harsh chemicals? Likewise if they aren't vacuuming regularly – once per week may not cut it if you have a lot of client traffic – it may be something you consider. Can you vacuum yourself at the end of the day? Can the maintenance crew provide more service every day?
Over 80 percent of the soil in most carpeting can be removed if it is vacuumed up in a timely manner. If it is removed before it is ground further into the fibers, it won't have long lasting impact on the overall wear of the carpeting.
And while regular maintenance is crucial in putting your best foot forward, in many cases it also comes down to knowing when to replace your carpets.
If you have stains you can't get out, wear marks that look bad, or even stretch marks that put walking at risk, its time to come in and choose a new carpet for your commercial location.
For all of your Denver Hardwood Flooring needs visit our site today.