If you've ever traveled, you know different regions consider different types of flooring to be "the norm". Head to Arizona and you'll likely find many homes with tiling throughout all living spaces. Head overseas to places like Spain, and you'll likely find homes filled with native tiling in bright colors.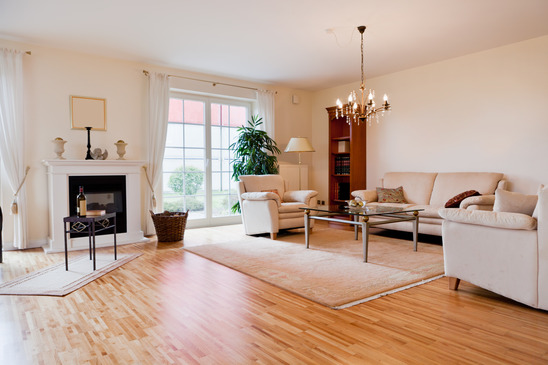 In many ways, it's the environment and the lifestyle that impacts flooring decisions.
Here in Denver Colorado, we are no exception to the rule.
If you visit today's showhomes – have you checked out this year's Parade Of Homes – you'll find the latest choices in flooring that you can incorporate into your own remodeling plans. Here in Denver, people are choosing:
Hardwood floors – nothing says "timeless" quite like hardwood flooring. Hardwood floors today can mean a variety of things. Stick with the basics – floors like oak hardwoods are always a great choice. Or turn to one of today's eco-friendly options – bamboo is growing in popularity as a great choice throughout your home.
Tiling – if you have an active household, tiling is the perfect choice. Tiling is durable, low maintenance and available in just about any style and color option you can dream of. It's the perfect choice in mud rooms where you track in snow and dirt, or in kitchens or bathrooms where there are always unexpected spills. Tiling doesn't have to be cold – check out radiant heating under the flooring to always wake up and have warm tiles under your feet.
Carpets – carpets are still a great choice for Colorado homes. Carpets help you keep the warmth in your room on those cold winter mornings. Nothing feels better on your toes as you get out of bed than a thick carpet. Colors, styles, textures – anything is possible in today's world. And if you're only doing a few rooms – maybe just the bedrooms – it can be an affordable way to have a new look and feel in your home.
Combine all three? Of course. With space on different floors, all for different lifestyles, its easy to find a way to combine all three looks into one fantastic layout. Hardwoods are a classic look for your living areas. Worried about the performance in the kitchen? Change it out with a tile that blends naturally into the color of your wood. Lay hardwoods up the stairs and down the hallway. Then compliment the look with carpet that adds warmth and style to the bedrooms. Continue the look of tiles to your bathrooms – and of course add the radiant heat underneath – and you'll quickly have a Colorado home anyone would be proud to own. Let us show you have Colorado flooring choices can enhance your home today.
For all of your Denver Hardwood Flooring needs visit our site today.