If you are planning to install tile flooring in your home, you might think that the most important decision you will make is your choice of tile. While the tile you choose is important in terms of durability and aesthetic appeal, you have another important decision to make – one that can make or break your tile installation: Choosing the right substrate for ceramic tile.
Here are some things to keep in mind.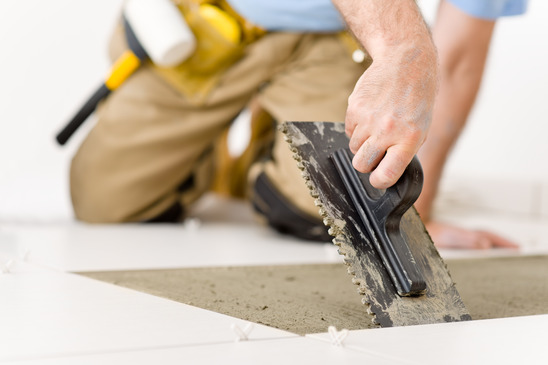 There are four primary types of substrate that are suitable for tile flooring – concrete, exterior plywood, sheet vinyl flooring, and backer-board.
Backer-board is made for the installation of ceramic tile. You can find it in various brand names, and it should always be your first choice.
Concrete is also suitable for tile, but you must remember the expansion joints. If you tile over these joints without some sort of crack suppression membrane, your tile will crack.
Exterior-grade plywood is suitable for ceramic, and it does not swell.
Sheet vinyl flooring will also adhere to ceramic tile, but it must be fully attached to the underlying floor, and it must only be one layer.
Avoid installing tile on these types of substrate: large areas of drywall; interior plywood; vinyl flooring with multiple layers; and OSB wood.
When choosing the best substrate for your tile flooring, keep in mind that you want to ensure that the substrate is resistant to moisture. If the substrate becomes damaged by moisture, it is going to affect your tile flooring.
If you are ever in doubt about your choice of substrate, do not hesitate to seek professional advice. You can talk to the staff at your local hardware store, or even call up a contractor and ask a few questions. Knowledge is power, so be informed to ensure the long life of your tile floor.
For all of your Denver Hardwood Flooring needs visit our site today.