Each room in your home is unique.  Between different looks, functions, and traffic, each room in your home tells a different story of your family.  Whether you are looking to redo the flooring in your entire home, or looking to redo the flooring in a few specific rooms; one important question is: what are the best options for flooring in this room?  While flooring choices are as unique as your taste, here are a few suggestions to help you get started in your quest for the perfect floor.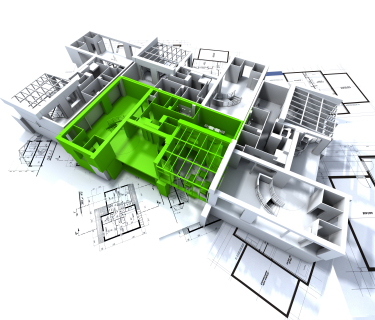 Kitchen – When it comes to flooring the kitchen, the most important factor to consider is durability.  Tile (stone or ceramic), linoleum, vinyl, and laminate are some of the best options for this room.  Just be sure any cracks are sealed against water damage.
Dining room – The purpose of this room is generally the same from home to home, but the formality level is different in every home.  This room allows the greatest versatility when it comes to flooring, so let your imagination wander.  Carpet and hardwood floor are excellent options, but the ultimate guide is your own personal taste.
Living room – The living room is another room that sees a lot of traffic.  Carpet is common for living room flooring, since it provides a gentle cushion for your feet.  However, since this room sees a great deal of traffic, you might want to consider hardier options like laminate, hardwood, vinyl, and the like.
Bedrooms – Your bedroom is your sanctuary.  As you consider flooring for your bedroom, think about what you want your room to portray.  For children's rooms, carpet is an excellent option (stain resistant please) since it provides a bit of protection for falls.
Bathrooms – The words to remember here are "Water resistant."  Tile, vinyl, linoleum, and the like provide the best bathroom flooring since they have the best water resistant features.
For all of your Denver Hardwood Flooring needs visit our site today.