Choosing the perfect flooring to enhance the beauty of your home can be a tough decision. With so many types of flooring available, from hardwood to stone, it can be hard to select only one.
If you decide that stone flooring is the right choice for your home, there are a few things you need to know. Having a strong understanding of stone flooring – the good and the bad – will help you find the perfect stone flooring to capture the true essence of your style and your home.
The hardness of stone varies. Choose the appropriate type of stone for each area of your home.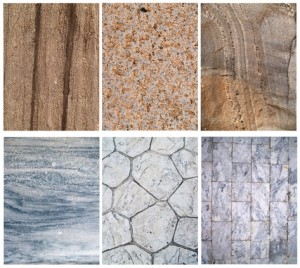 No two stone floors are alike. The beauty of stone is that each piece is different. So, while the sample may have captured your heart, remember that your entire floor will not be an exact duplicate of the sample. Choose flooring that will give your home a complete look, rather than an exact look.
The surface of your stone flooring may not be perfectly smooth. The texture of stone flooring is part of its appeal, so keep that in mind when selecting your flooring.
Choose a grout that appeals to your senses. You do not necessarily have to choose a grout that coordinates with the stone – you may want one that contrasts with it for "pop" appeal. When in doubt, talk to a professional for their opinion.
Make sure you have your stone flooring sealed. This will help to protect it from stains and damage.
When your stone flooring is installed, make sure you maintain the areas where it is caulked – this protects your flooring from moisture damage.
Pay attention to your flooring budget when selecting stone flooring. Ask questions about the total cost, such as what the installation price includes. Even if your budget is limited, you may be able to get financing.
For all of your Denver Hardwood Flooring needs visit our site today.