Tile is most commonly installed in the bathroom here in Colorado. That does not mean that you should stop there. If you love the look, durability and potential for design that tile has to offer, then you could potentially put it anywhere in your home. Here are 8 places where tile could definitely add to the aesthetic appeal of your home.
Backsplash – The backsplash in a kitchen or bathroom has a dual purpose. It not only serves as a gorgeous decoration in either room, it also offers a level of durable protection from splashes and other debris. Tile offers the ability to create a unique mural design above a sink or behind a stove.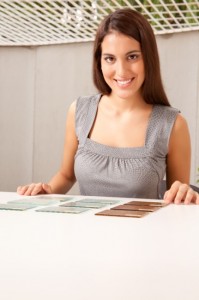 Laundry Room and Foyers – Because tile is so durable and easy to clean, anywhere that dirty, wet or snow filled shoes are going to enter the house does the best with tile floors.
Bathroom Walls – Everyone knows about the benefits of tile on bathroom floors, but it is also a good option for bathroom walls or half walls. It is easy to keep clean and mold and mildew free.
Fireplace – If you have difficulty cleaning the ashes, dirt and debris that a fireplace causes, consider tiling it for easy cleanup. As an added benefit, it is a fireproof surface.
Tables – Tile lends a new look to any table or room. A variety of homeowners use tiles on outdoor tables for a contemporary look, but it can also be used inside the home on kitchen tables or side tables in living areas.

Pools – Concrete can get boring. If you want to splash your poolside up a bit, install bold or bright colored tiles for a brand new look.
Bedrooms – Live near the water? Yes, Colorado has many areas where people back to water, with family members spending a lot of time moving from water, to sand, to home and back again. Tiled bedrooms are not only aesthetically pleasing but are also easy to clean up the dirt, debris and sand that comes along with living near sand and water.
Murals – Instead of framed pictures, consider using tiles to make a statement. The designs that can be created with tiles offer endless beauty for your home. Consider a Tuscany theme in your wine cellar, or a Mexican theme in your game room. The possibilities are endless with a little thought and artistic talent.
For all of your Denver Hardwood Flooring needs visit our site today.