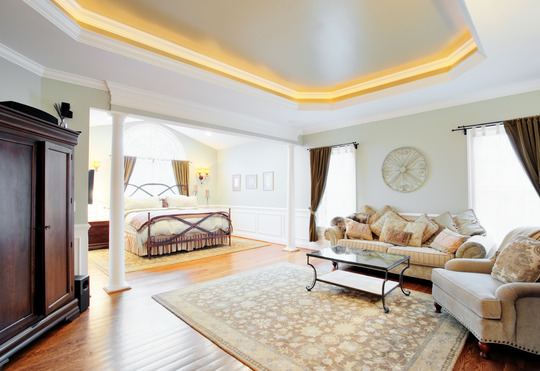 An area rug is the perfect way to add gorgeous, affordable décor to any room. As with any other items in your home, understanding how to select the right rug is important in order to make the most of your investment and obtain the most benefits.
Continuation
If you wish to continue the look you already have in your home, it is possible to have a section of your existing carpet made into an area rug. All it takes is to have a piece of carpet cut to size and professionally bound around the edges to prevent fraying or wearing out.
Green Choices
Many homeowners look for environmentally friendly additions to their home. Natural fiber area rugs fit the bill perfectly since they are made from resources that are renewable from the earth. Caution should be taken with this material because it is not easy to clean, making it important to only use natural fibers in areas of low traffic.
Add Beautiful Color
If you want to add some frill and excitement to a room, an area rug is the perfect way to do it. They allow you to add pattern, bold color or a mixture of both to your room without making it permanent. You can change rugs out as your tastes change much easier than you can change large furniture or paint on the walls.
Faux Choices
If you are looking to add an affordable item to your room that brings a bit of flair but doesn't break the bank, look for faux versions of your favorite type of area rug. A popular faux rug is the imitation Oriental rug. These items are highly sought after for their incredible beauty, intricate design and ability to make a room look sophisticated. Because the real deal can cost you a great deal of money, many people are turning to the very plausible and beautiful faux choices.
For all of your Denver Hardwood Flooring needs visit our site today.