Bamboo flooring can be a beautiful addition to your home.  It is the hardest wood flooring available today.  Since bamboo is a grass, you can rest assured that your beautiful new floor is Eco-friendly too.  As you admire your new floor, here are a few things you should do to make sure your floor looks beautiful for years to come.
1.    Make use of mats – Doormats and area rugs are an easy way to beautify your home.  However, when you have hardwood floors, they can serve an even greater purpose.  Placing doormats at the entrances to your home will help collect dirt and debris from being tracked in.  Area rugs in the main areas of your home can help protect from furniture scratching your wood.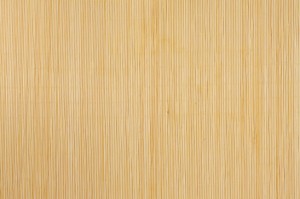 2.    Sweep often – Loose grit on the floor can easily collect on the bottom of shoes or feet.  While this grit may be annoying for you, it is even worse for your floor.  A quick sweep every day or so with a Swiffer dry mop (or similar product) can keep your floor clean and clear.
3.    Spot mop –  Use a soft, slightly damp rag to clean sticky spots or other small messes on the floor.  When you clean the entire floor be sure to avoid excess water as this can damage the flooring.  Whether cleaning a small spot or a larger portion of the floor, do not use abrasive scouring pads to clean the floor.
4.    Keep cleaning simple – Avoid using harsh chemicals on your new flooring.  Simple is best.  A damp cloth with a touch of mild soap if needed will generally suffice for your floor cleaning needs.
5.    Avoid certain shoes – High heeled shoes are especially bad for hard wood floors.  The narrow pressurized point can cause damage to hard wood floors much easier than other footwear.
6.    Avoid sunlight – A bit of sun shining in on the floor can be a cheery sight.  But extended exposure to direct sunlight can bleach out your floor.
For all of your Denver Hardwood Flooring needs visit our site today.