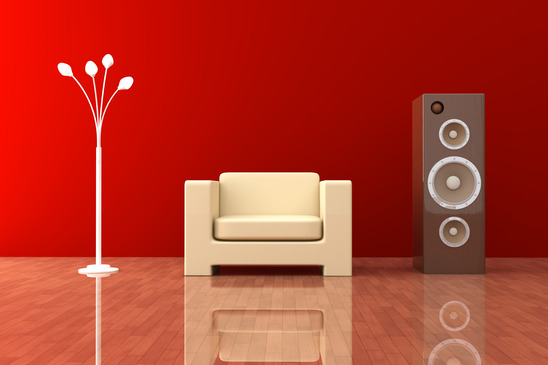 If you are looking for new flooring for your home, you have probably considered many options. Carpet, hardwood, ceramic tile, vinyl, and laminate are just some of the options. How do you know what is the best choice for you?
Changing out one room may seem to be a huge project. Yet if you are looking beyond one room – multiple rooms or even you entire home – there is a lot to consider. Should you use the same flooring in every room? How many different types of flooring can you use? What works best in each of your rooms? The questions go on and on.
Not only can the installation of all of these floorings be a huge project, the cost can quickly become outrageous. Take another look at the list of options – laminate flooring might have more to offer than you realize.
Laminate flooring is perfect for every room in your home because it comes in such a wide variety of styles. No longer are you bound to only one type of laminate flooring. Today, you can buy laminate flooring that looks like hardwood, stone, marble, and even bamboo. You can cover the floors of each room in your home with different laminates – and no one will even realize that your entire home is done with laminate floors.
If you find the selection of laminates to be overwhelming, consider using one or more of the three more popular styles. These include:
1.    Bamboo – The look of bamboo flooring without maintenance of the real thing has led many homeowners to turn to laminate bamboo. Laminate is easier to clean and maintain, yet homeowners can still add the style and luxury of bamboo to their home.
2.    Wood – Hardwood flooring can be quite expensive to install and difficult to maintain. Wood was one of the first types of laminate floorings offered. It offers the beauty of wood flooring and the ease of laminate. From the installation to the upkeep, laminate wood floorings are always one of the top choices.
3.    Stone – If you want your home to have the extravagant, higher-end look of stone flooring, you can do it without the huge cost. Simply choose laminate stone flooring. You can add the look of marble, travertine and slate to your home in the form of laminate – and your neighbors will be green with envy!
For all of your Denver Hardwood Flooring needs visit our site today.