Are you considering wool carpeting for your home? Wool is known as a "miracle fiber" because it is derived from nature and offers amazing benefits and outstanding beauty that is hard to match in traditional carpeting. Wool provides a long-lasting and durable carpet that can be enjoyed for many years to come.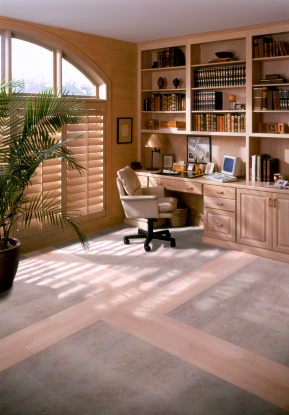 For homeowners who take pride in a green lifestyle and sustainable living, wool is the perfect choice for carpet and rugs. Along with a variety of styles and patterns, you can choose from various sizes of wool carpeting to fit a small area of your home or an entire room. Let's take a look at some of the benefits of wool carpets:
Wool is a natural protein. It is grown directly from sheep without the use of chemicals. A sheep will continue to grow wool for its entire life.
Wool is biodegradable. Unlike synthetic materials which will take years to biodegrade, wool will biodegrade in a much shorter amount of time when placed in the soil.
Wool has non-allergenic properties. It prevents the growth of bacteria or dust mites and it does not give off harmful odors like many synthetic materials.
Wool carpets provide a safe and healthy indoor environment. They also provide moisture control.
Wool is naturally resistant to burning. Wool carpet self-extinguishes due to the upper pile that forms a thick insulating char layer which inhibits fire. If wool is exposed to high temperatures, it gives off a strong non-toxic odor which provides an early warning signal.
Wool carpet is safe for pets. Because of its non-allergenic properties, it is a safe and healthy choice for pets. Wool carpeting is also naturally soft and warm, making it perfect for pets.
Wool is a natural filter. Wool traps particles such as dust, pollen, and fungal spores, keeping them out of the breathing zone where they could cause respiratory problems.
As you can see, the benefits that wool offers make it the ideal material for rugs and carpet in your home. Wool offers valuable insurance for your family and home. For a smart investment that can be enjoyed for many years, choose wool and experience the amazing benefits and natural attributes.
For all of your Denver Hardwood Flooring needs visit our site today.